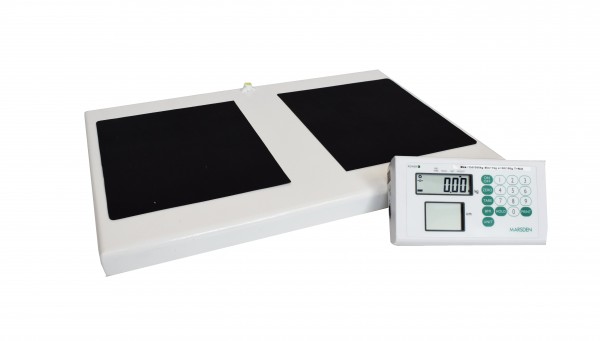 The Marsden M-530 is a high capacity, high accuracy Class III Approved bariatric scale, with a low profile base and separate indicator for discreet weighing. It is available with either a 300kg or 500kg capacity. This medically approved bariatric scale (or plus size scale) weighs in increments as precise as 50g on the 300kg version, and 100g when you choose the 500g version.
Choose the Marsden M-530 if you need a portable, robust, easy to use digital weighing scale for weighing bariatric patients
A rechargeable battery means this bariatric scale can be used anywhere regardless of where the nearest plug socket is. An AC adaptor is provided for charging.
The indicator has two screens which show weight, height and BMI. Using the numeric keypad on the indicator a height can be manually entered and then BMI is automatically calculated. Other features include Hold which allows you to stabilise the weight reading, even after the patient has stepped off the scale. The Tare function allows you to deduct any unwanted weight, for example shoes.
Operation

Mains Operated
Battery Operated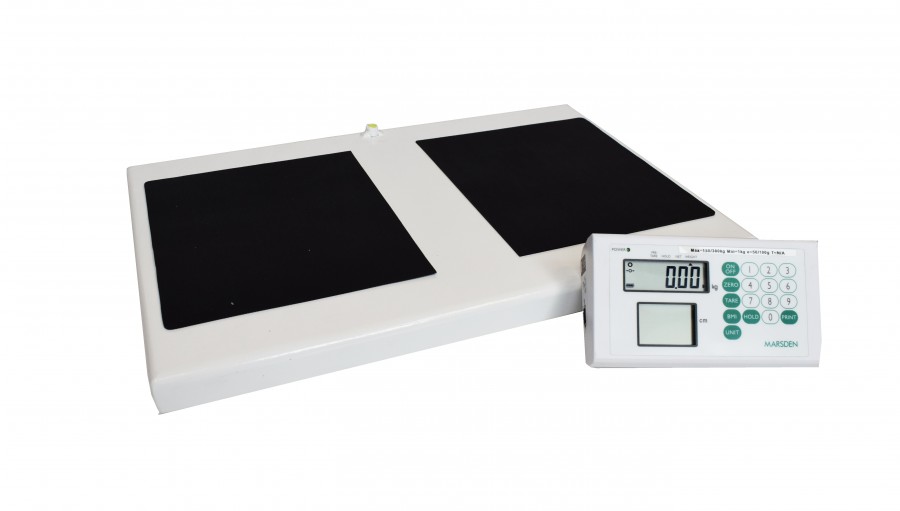 CALL ME BACK
For sales and advice please call
0116 255 5092
UK sales only accepted. All prices are subject to VAT and delivery charge.
| Model | Capacity | Accuracy | Platform Size | Weight | Approved? | Price |
| --- | --- | --- | --- | --- | --- | --- |
| M-530-300 | 300kg | 50g<150kg>100g | 600mm x 390mm x 50mm | - | Yes (Class III) | £539.00 |
| M-530-500 | 500kg | 100g<300kg>200g | 600mm x 390m x 5mm | - | Yes (Class III) | £539.00 |
| CC-530 Carry Case | - | - | - | - | No | £49.00 |
Please note that all prices exclude VAT, to be added at standard 20% rate.