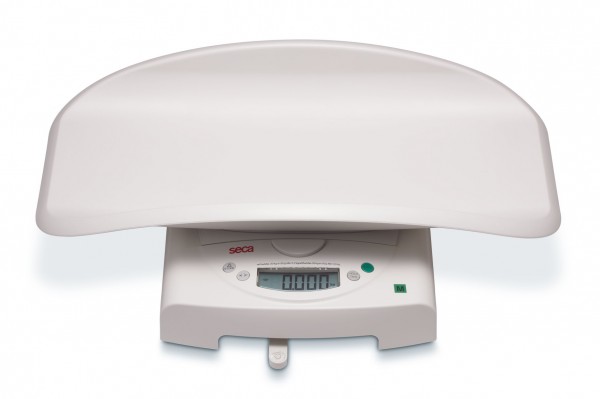 PRICE INCLUSIVE OF SECA VERIFICATION FEE
Seca 384
Electronic baby scales with fine graduation, also usable as flat scales for children
All-purpose, electronic baby and infant scales with detachable tray for weighing in a supine or standing position.
Two scales in one: the seca 384 baby scales with a comfortable weighing tray. In no time at all, it can be converted into a floor scale for children with a capacity of 20 kg. The weighing tray and the base which serves as the floor scale are securely locked together, thus ensuring that the baby can be weighed absolutely safely. However, at just the touch of a button, the tray can be detached from the base. A further advantage of the scale is its Breast-Milk-Intake function which determines how much milk the baby has taken consumed. The robust but lightweight scale is easy to transport; self-explanatory buttons make it easy to operate.
CALL ME BACK
For sales and advice please call
0116 255 5092
UK sales only accepted. All prices are subject to VAT and delivery charge.
| Model | Capacity | Accuracy | Platform Size | Weight | Approved? | Price |
| --- | --- | --- | --- | --- | --- | --- |
| Seca 384 | 20kg | 10g < 10kg > 20g | 552 x 165 x 362 | 2.8kg | Yes (Class III) | £318.95 |
Please note that all prices exclude VAT, to be added at standard 20% rate.