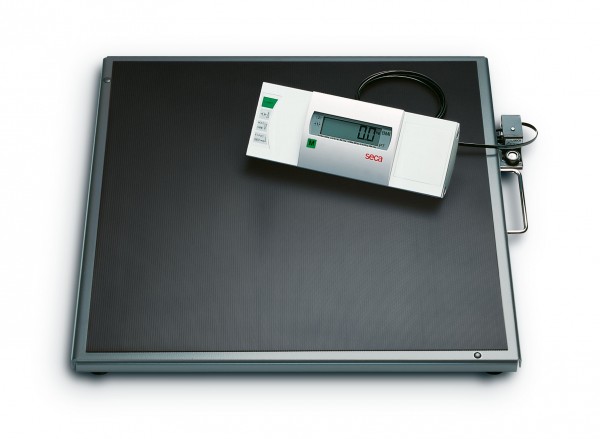 seca 635 Platform and bariatric scales
Scales for heavy persons with large step-on surface, cable-link remote control and high load-bearing capacity.
Obesity is the fastest growing health problem in the world. This battery-operated digital scale has been especially developed for weighing obese patients, with a weighing range of up to 300 kg and a non-slip 56 x 56 cm platform, only 5.5 cm high – a sturdy base for overweight or obese patients.
A chair may also be used on the scale and will not influence the weighing result due to the pre-TARE function. The cable remote display (cable length: 2.5 m) with easy-to-read LCD can be held, wall mounted or placed on a table. The 100 g graduation means that the smallest changes in weight are registered, even after the patient has left the scale – thanks to the HOLD function.
The integrated Body Mass Index (BMI) function also emphasises the many uses of this unique multifunctional scale.
Optional Mains adaptor
Operation

Communication

360° wireless data transmission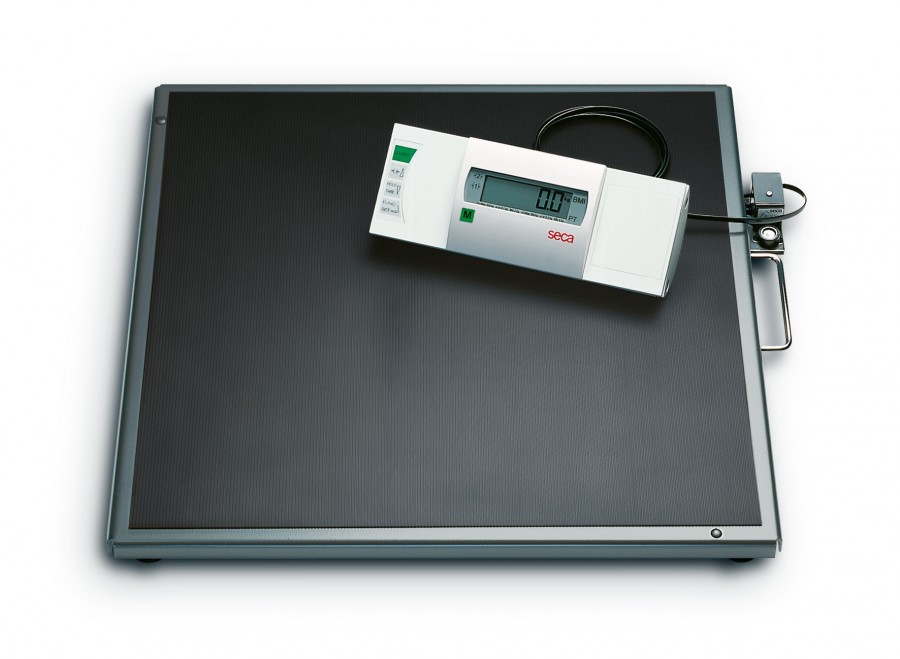 CALL ME BACK
For sales and advice please call
0116 255 5092
UK sales only accepted. All prices are subject to VAT and delivery charge.
| Model | Capacity | Accuracy | Platform Size | Weight | Approved? | Price |
| --- | --- | --- | --- | --- | --- | --- |
| seca 635 | 300kg | 100g<200kg>200g | 560 x 55 x 560mm | 14.4kg | Yes (Class III) | £839.00 |
Please note that all prices exclude VAT, to be added at standard 20% rate.